Everything around your jaw
The specialists at CASA DENTALIS Oral Surgery treat numerous diseases of the teeth, jaws and oral cavity every day. Here we explain some of the outpatient operations and available applications of oral surgery.
Outpatient surgeries
Here, the patient can be discharged home on the same day of the procedure. Thanks to state-of-the-art anesthesia procedures, medical technologies and surgical techniques in oral surgery, outpatient surgery can be performed more and more frequently.
Implantology
Implantology is a highly advanced, complex dental field of work and usually requires additional specialized training. The insertion of dental implants is painless under local anesthesia and is performed in an outpatient surgery.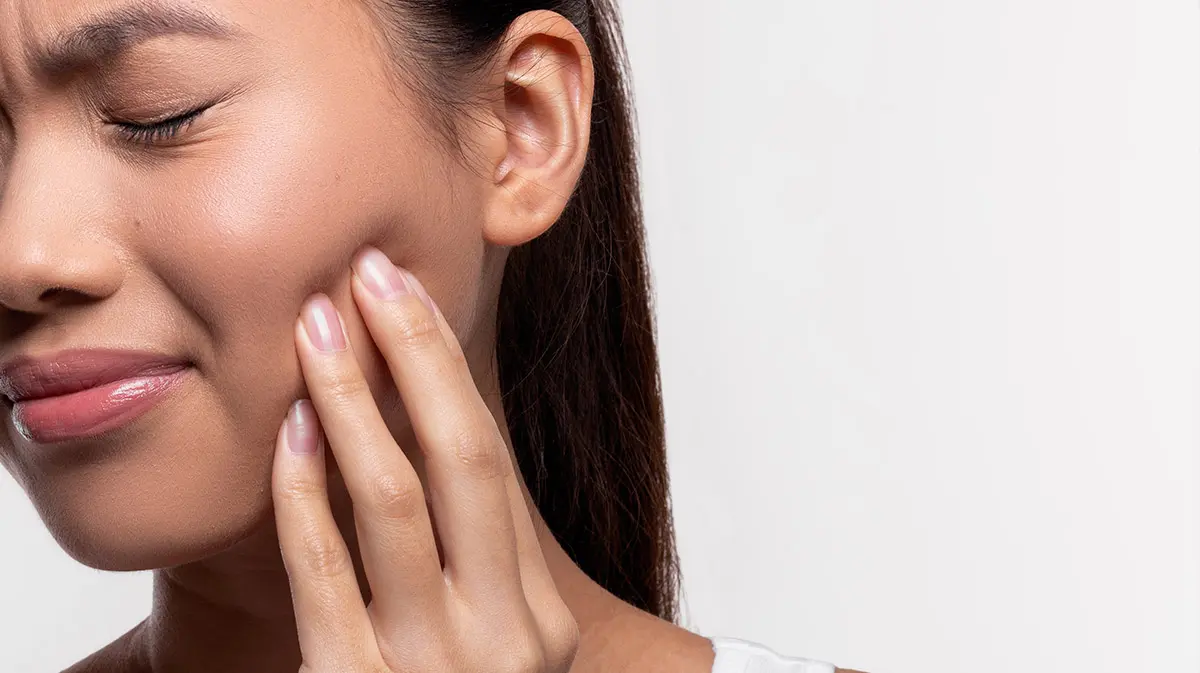 The surgical removal of wisdom teeth
Wisdom teeth are a person's third molars and are located furthest back in the mouth. In most patients, there is not enough space in the jaw for these teeth, so they often do not fit into the row of teeth and thus remain fully or partially enclosed in the jaw. For this reason, many patients require removal of these teeth. The team at Casa Dentalis dental clinic is your right contact for this. Because our experienced oral surgeons convince in this field with professional competence.
if they lead to or have already led to pathological changes in the jaw (e.g. abscesses due to slipped angle infections) or in neighboring teeth (e.g. resorptions of the tooth root)
when wisdom teeth do not develop properly
When wisdom teeth are deeply destroyed by caries or have inflammation at the root tip
when wisdom teeth interfere with the clenching of the teeth
The removal is usually performed in an outpatient treatment under local anesthesia. If the surgical removal is expected to be more difficult or if anxiety is to be eliminated, treatment under laughing gas sedation or general anesthesia is recommended. Prior to the removal of wisdom teeth, it is necessary to take a two-dimensional X-ray is necessary to assess the position of the teeth in relation to neighboring structures (maxillary sinuses, sensory nerves and neighboring teeth). In some cases, a three-dimensional imaging procedure (DVT) must also be consulted.
Wound infections
Post-bleeding
Temporary or, very rarely, permanent damage to nerves in the lower jaw that supply sensation to the lower teeth, tongue, and lip.
Risk of jaw fracture 4 weeks after surgical removal of wisdom teeth
In a detailed consultation, our oral surgeons at Casa Dentalis will carefully explain to you the risks and complications that rarely occur overall.
Implants are increasingly used in dentistry to restore patients with gaps between their teeth. Implant therapy has proven to be a stable, functional and successful long-term measure with a high level of patient comfort.
Single or multiple missing teeth can be replaced by implants. Implants can also provide support for extensive fixed (bridges) or removable dentures (prostheses) when the patient's own teeth are no longer present in sufficient numbers.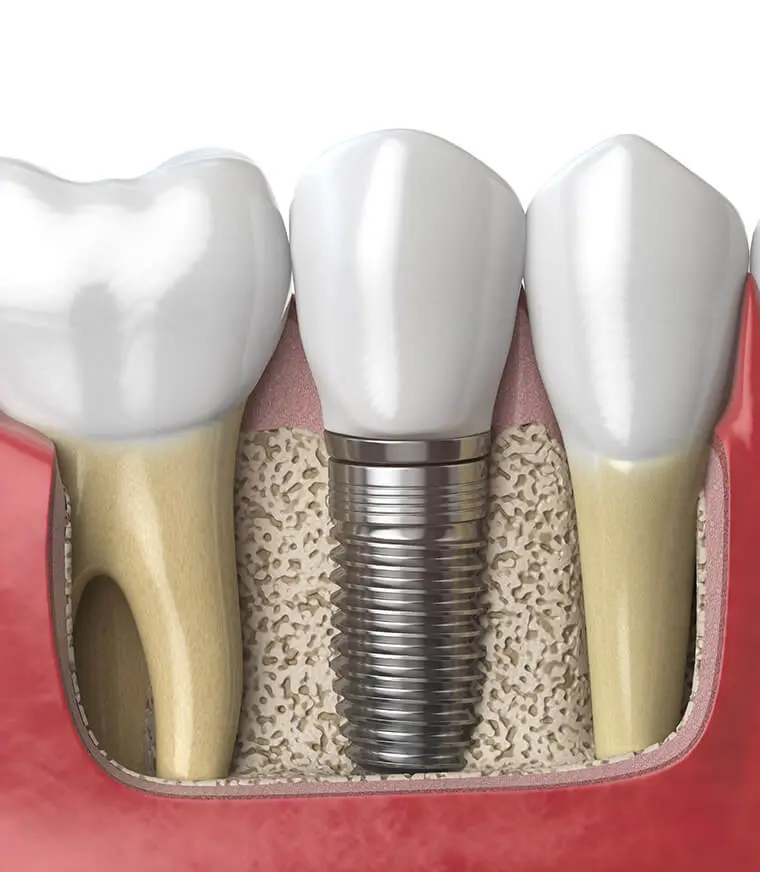 By means of a surgical procedure, usually under local anesthesia, an implant is inserted into the jawbone like a kind of "artificial tooth root".
In a subsequent treatment, the superstructure (the denture visible in the mouth) is inserted. Titanium has proven itself as an implant material due to its body-compatible (biocompatible) properties and its resilience. In case of a metal allergy, e.g. to titanium, there is the alternative possibility of ceramic implants. Depending on the individual situation and the desired function, the choice of type and number of implants is made together with the dentist. The most common dental implant shapes used today are screws or pins in sizes of 3-4 mm in diameter and 7-15 mm in length.
Implants are useful when:
own, completely healthy teeth should not be ground or so that existing crowns or special fillings (e.g. made of ceramics) do not have to be removed;
Due to the size of the tooth gap or its location/type (shortened row of teeth), only removable dentures would be possible.;
removable dentures or total prostheses cause very serious functional problems.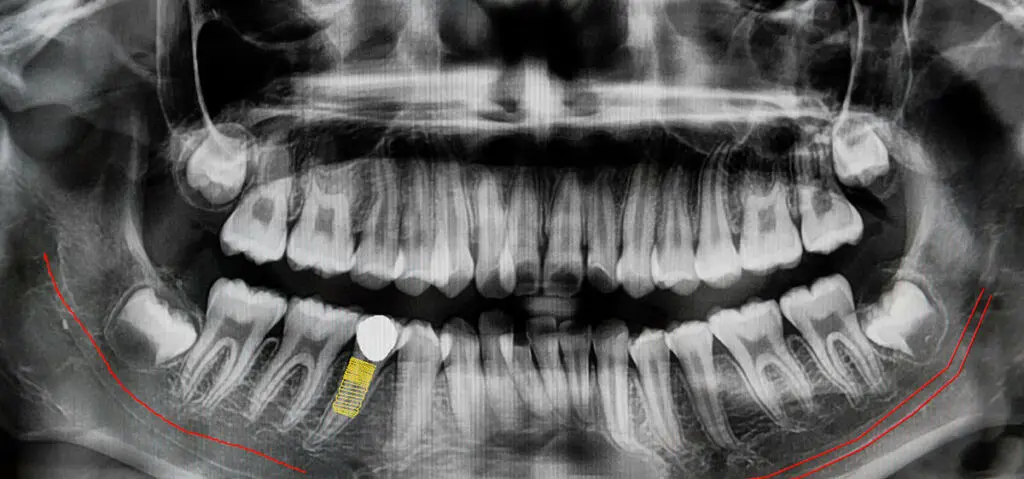 An apicoectomy is a surgical procedure in which the inflamed root tip of a tooth is capped, the inflamed area is removed, and the inside of the tooth is cleaned. This form of treatment is an attempt to preserve the tooth.
The decision to perform an apicoectomy is up to your Casa Dentalis dentist and will be discussed in detail during a consultation.
Root apex resection is usually performed under local anesthesia. To eliminate fear, a laughing gas sedation or general anesthesia treatment is also possible. Just ask your dentist at Casa Dentalis. Before the procedure, an x-ray of the affected tooth and its neighboring structures must be taken, which provides the dentist with information about the severity and extent of the inflammation of the tooth root. Subsequently, it is checked whether the intervention can contribute to tooth preservation and whether a long-term chance of success can be achieved. Only then is the decision made to perform apicoectomy.
Wound infections
Post-bleeding
Damage to adjacent teeth
temporary or very rarely occurring damage to nerve structures in the lower jaw that provide sensation to the lips, tongue and lower teeth
Irritation or inflammation of the maxillary sinus in the upper jaw
However, one risk cannot be excluded even with the most careful and thorough treatment: re-inflammation of the root tip, resulting in removal of the affected tooth. which results in the removal of the affected tooth.
In the case of teeth that, despite carefully performed Periodontal treatment
progressive bone loss and high pocket depths, a surgical procedure is often necessary.
often require a surgical procedure.
In this procedure, the periodontal pocket and the tooth root can be targeted and cleaned of damaging biofilm and calculus, increasing the tooth's chances of success. In some cases, the bone defect can be treated with special tissue abutments. Just ask your treating dentist at Casa Dentalis about this.
Lip and tongue frenulum correction
Frenulum correction (frenectomy):
Correction or removal of the labial frenulum is necessary when the fibrous strand is so thick and tight that it results in a permanent gap between the central incisors. In this case, the frenulum is removed in a minor surgical procedure under local anesthesia. frenulum is removed. The optimal time for frenectomy is between the ages of 8 and 9.
Tongue frenulum correction:
If the lingual frenulum is shortened, tongue mobility is restricted. This can cause problems in infants with breastfeeding, drinking, swallowing and, later on, difficulties with speech development. The correction of a shortened lingual frenulum is performed under local anesthesia in a small surgical procedure by incision or laser and usually does not require suturing.
Bone augmentation (jaw bone augmentation) is the reconstruction of lost bone substance in the jaw.
Bone augmentation is always performed when there is not enough bone available to place implants in the jawbone, to which dental prostheses such as bridges or dentures are to be anchored. In addition, this method is used when esthetics are to be restored due to bone loss caused by accident or disease. Various options are available for bone augmentation, which are individually tailored to each patient and discussed in detail in a personal consultation. Ask your oral surgeon at Casa Dentalis about this.