CASA DENTALIS Schlachtensee
Dentist Berlin-Zehlendorf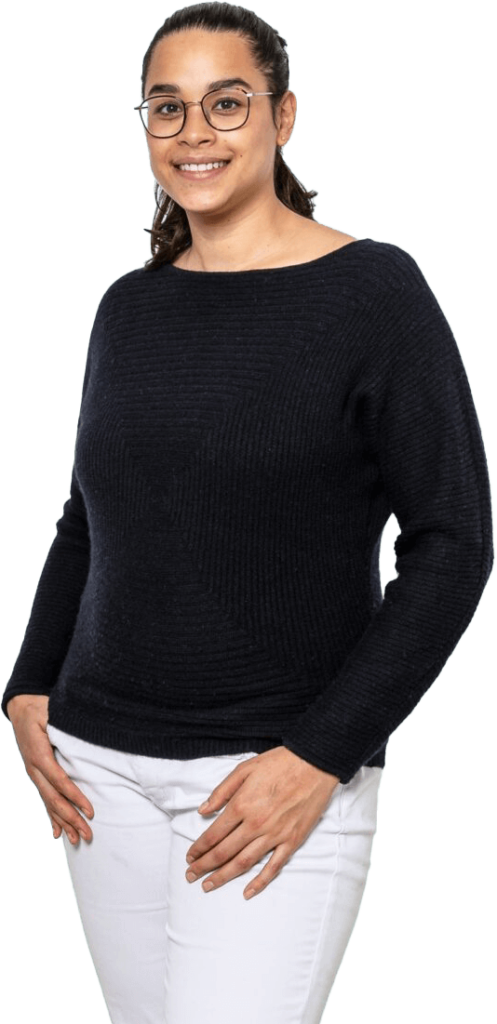 Your experienced dentist in Berlin-Zehlendorf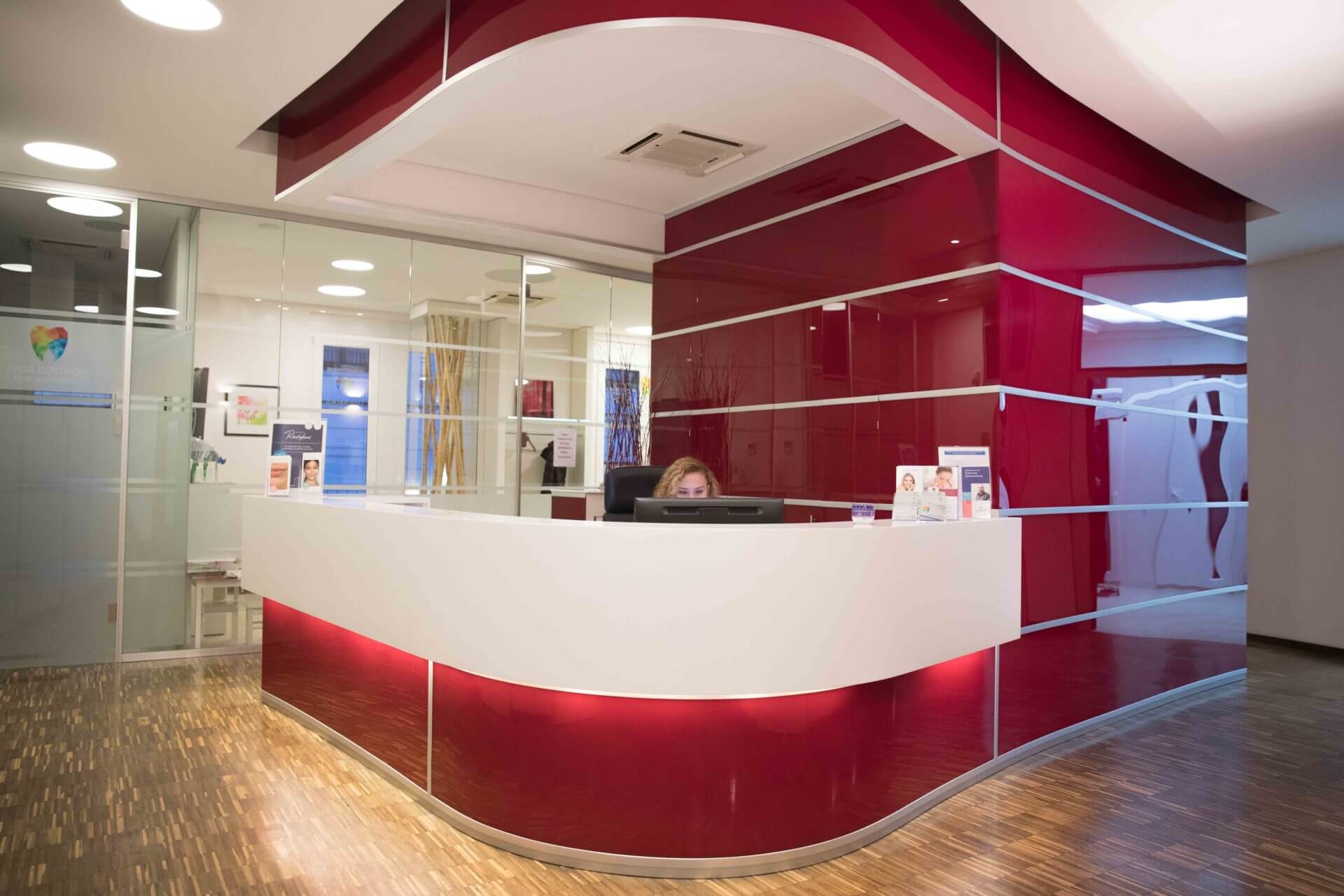 At the beautiful Schlachtensee in Berlin-Zehlendorf you will find our well-coordinated team of experienced dentists. Look forward to a relaxed treatment in the practice with the red entrance.
Our team at CASA DENTALIS Schlachtensee in Berlin-Zehlendorf is waiting for you and always has an open ear for your concerns. In the medical centre at Breisgauer Straße 1-3, a comfortable and familiar practice awaits you, where you will feel at ease. We take care of all dental needs – from prophylaxis to dentures and aesthetic dentistry – and have the appropriate state-of-the-art equipment. Our special expertise in the field of aesthetics also makes us the ideal partner for correcting minor dental malocclusions.
The consistent team of CASA DENTALIS Schlachtensee around dentist Franziska Herbst-Grelich always takes a lot of time for you and your wishes. We are happy to explain every step of the treatment to you and work with you to find the best solution for your teeth. You will almost feel at home with us – because we are one big family.

Your dentist for Steglitz-Zehlendorf
Identification of existing and emerging problems
This is what our patients think of us:
The practice is very chic and modern. The examination was very thorough and the staff very friendly! In addition, the free parking facilities in the vicinity are very convenient.
The practice is very modern and extremely chic. The treatment makes a very good impression. The practice is very easy to reach with lots of free parking nearby. The waiting time was reasonable. In addition, the doctor was very flexible about the treatment time, so I was able to go to the treatment with my girlfriend at the same time. And I don't know any other doctor who has San Pellegrino in the waiting room!
Very nice doctor. Honest advice and there was no attempt to sell additional services.
Our special achievement: Invisalign
Your advantages at CASA DENTALIS Schlachtensee
Your dentist in Berlin is located at Schlachtensee in the district of Steglitz-Zehlendorf in south-western Berlin. The picturesque district is known for its numerous lakes and forests.
The dental practice CASA DENTALIS Schlachtensee is located on the 1st floor of the medical centre at Schlachtensee in the immediate vicinity of the Schlachtensee S-Bahn station (line S1) and can be reached from there on foot in just one minute. Lake Schlachtensee can be reached on foot in three minutes. Use your visit with us to relax a little by the lake and soak up the sun. A half-hour walk along Schlachtensee takes you to the Nikolassee S-Bahn station (lines S1 and S7). From Berlin-Wannsee you can reach us in just six minutes by S-Bahn (line S1). From Rathaus Steglitz, you can also take the S-Bahn (line S1) to reach our beautiful practice in 20 minutes. We look forward to seeing you!