Your dentist for pediatric
dentistry in Berlin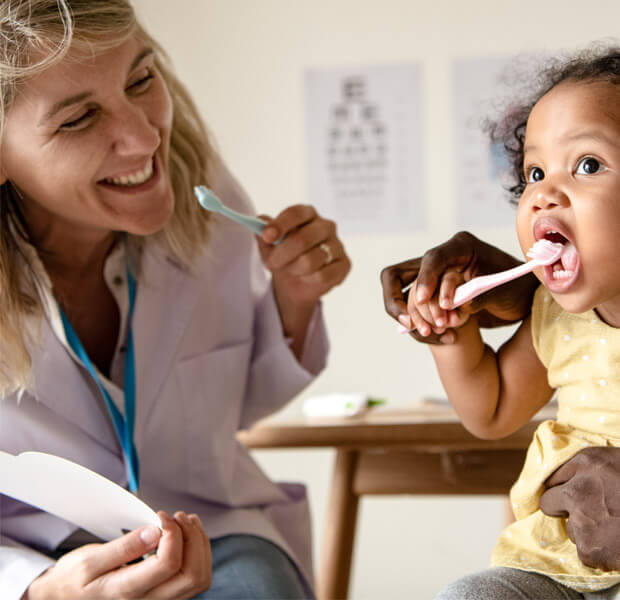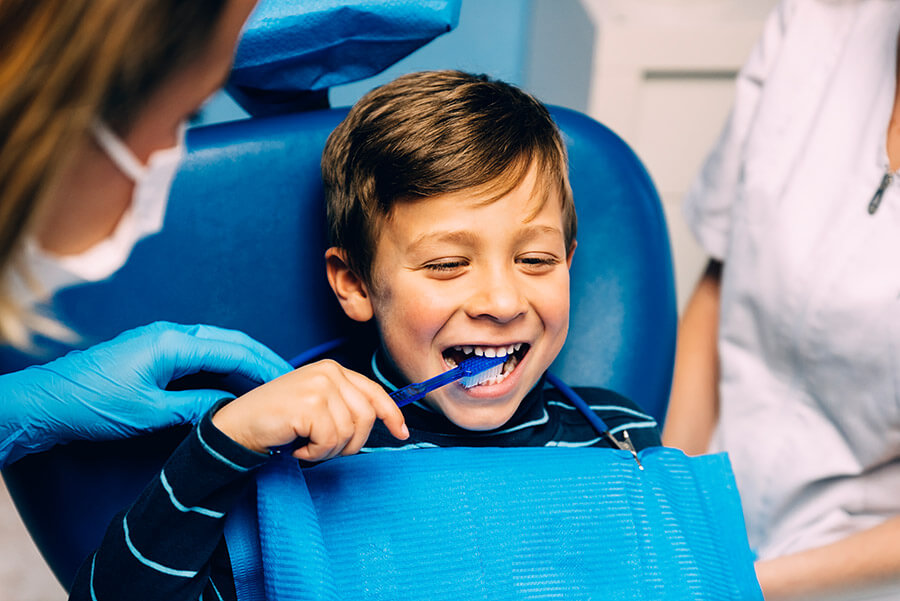 Your pediatric dentist in Berlin - 7 days a week
Children are in good hands with Dr. Schröder and her team. In her practice, children receive treatment that is appropriate to their nature (7 days a week).
Children are special and also particularly great patients. At Drakestraße 23a, the adventure of visiting the dentist takes place for the little ones.
Even the waiting room is an experience, because here the children can romp on the pirate ship, watch their favorite show or draw their own pictures and hang them on the magnetic wall. For Dr. Schröder and her team, children are the best patients and for the little ones their dentist is an important confidant. Following their adventures in the waiting room, Dr. Schröder not only treats their little teeth, but also shows them how to care for them properly – for healthy teeth from the very beginning.
Our special services include treatments with laughing gas sedation or under general anesthesia. CASA Kids thus offers children a total package that guarantees a pleasant visit to the dentist. The warm team around Dr. Schröder thus ensures that the visit to the dentist does not cause fear, but anticipation.

Our specializations for children
The best treatment at your Pediatric Dentist in Berlin
We use laughing gas sedation for a particularly gentle and fun anesthesia for the children.
Child prophylaxis, handling fear and dental care
During diagnostics, the teeth are put under the microscope and problems are quickly identified.
The treatment of chalky teeth and their strengthening with fluoride is particularly important for caries prophylaxis.
We treat caries effectively and gently for your child, preventing bigger problems.
With high-quality dental fillings, we ensure that even diseased teeth last for a long time.
Deciduous tooth endodontics
In deciduous tooth endodontics, the root canal of a severely diseased tooth is treated for tooth preservation.
In the case of very early loss of several milk teeth, pediatric dentures are suitable to prevent tooth displacement.
High-quality children's crowns serve as a maintenance measure for severely damaged milk teeth.
This is what our patients think of us:
Kids and dentist is always a thing in itself, but in this practice my little one has become a real dentist fan. It was super pleasant and we are glad we followed the recommendation. Thank you guys for being around!
Very friendly pediatric practice. Very competent and especially for anxious patients, the whole team comes up to you and supports you with everything. Dr. Schröder is a very nice young dentist. I am completely satisfied!
Very modern practice, great children's area, short waiting times. Competent doctors and a great team!
Great pediatric dentist who explains and listens very well, super nice team, modern practice. Highly recommended! Many thanks to Dr. Schröder
Nitrous oxide sedation: Nitrous oxide sedation involves administering nitrous oxide to our young patients through a breathing mask, which relieves both anxiety and pain.
Nitrous oxide suppresses the gag reflex and ensures that the injection for local anesthesia does not hurt. In this way, the children experience a particularly gentle treatment, which strengthens their trust in us as dentists.
Further advantages with CASA DENTALIS Kids
Our practice is located in the southwest of Berlin near the Botanical Garden and the Free University in the middle of the beautiful district of Lichterfelde.
Our dental practice is easy to reach by public transport. From the S-Bahn station Berlin-Lichterfelde-West (line S1) you can reach us on foot within nine minutes. By bus (lines 188, M11, N88) you can reach your destination even faster. It stops directly in front of the practice at the bus stop Drakestraße/Ringstraße. The bus line M11 also stops at the S-Bahn station Berlin-Lichterfelde-West. You can reach our pediatric dental practice CASA DENTALIS Kids in just eleven minutes by S-Bahn (line S1) or bus (line 188) from Berlin Rathaus Steglitz station. From Berlin-Lichterfelde-Ost you can reach us best by bus (line M11) in ten minutes. We look forward to meeting you and your offspring!