Laughing gas sedation - the "magic air" for children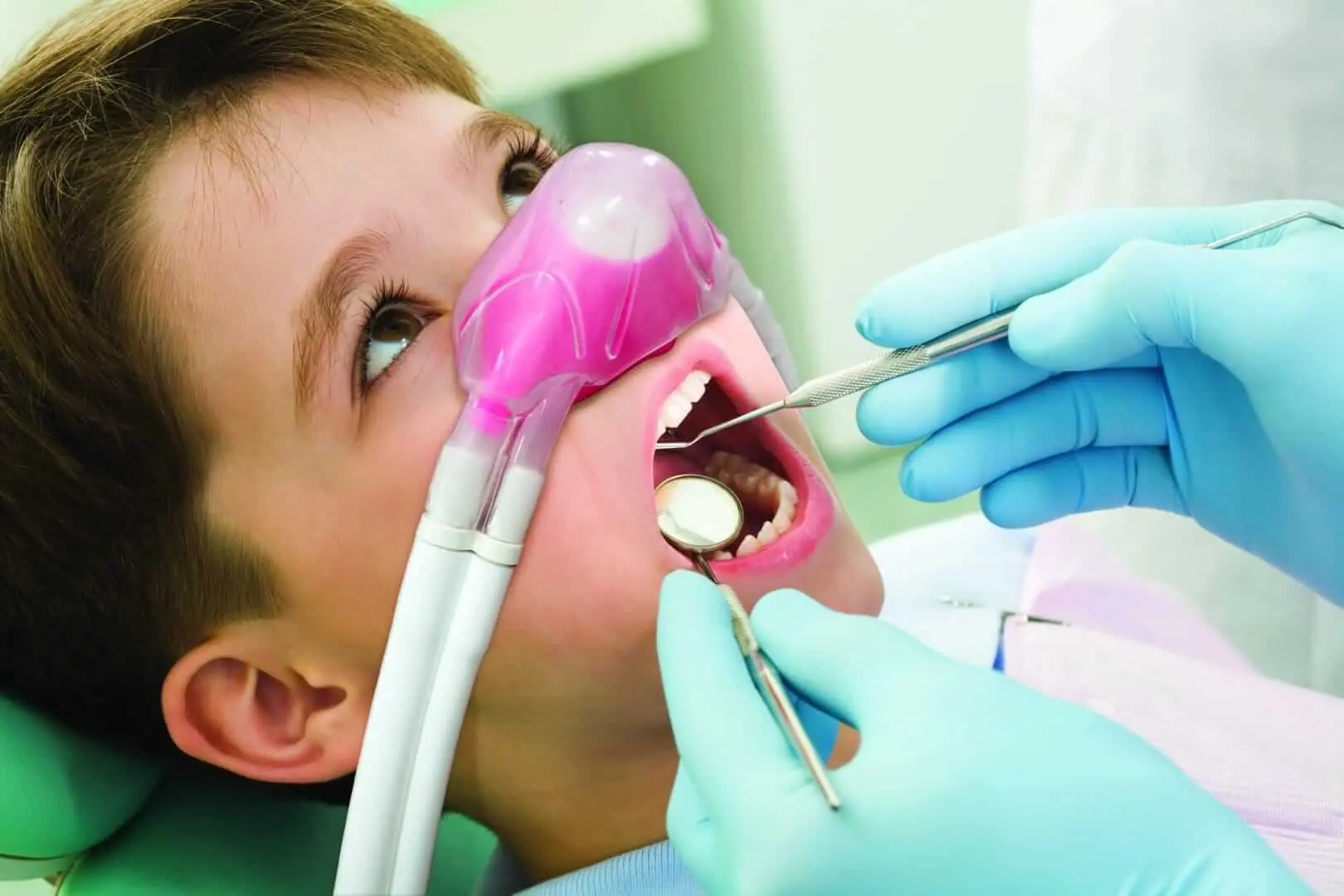 Laughing gas – the magic air for children – also enables dental treatment of young patients. With the help of nitrous oxide sedation, anxiety and stress can be minimized and deep relaxation can be created.
Nitrous oxide, or N20 for short, is a non-allergenic, non-irritating gas that affects the central nervous system. It has been used successfully in medicine for more than 150 years, especially to treat anxious patients.
A mixture of oxygen and nitrous oxide is administered through a small nasal mask. During this process, your child can choose between different "magic air scents" such as Bubblegum, orange, strawberry or grape select. The concentration of nitrous oxide is individually adapted to your child and gradually increased until a pleasant and relaxed feeling is achieved. This is achieved after just 2 to 3 minutes. After completion of the dental treatment, your child will breathe oxygen for a few more minutes until the effect of the laughing gas has completely disappeared and can then leave the practice without being affected.

Your pediatric dentists at CASA DENTALIS Kids in Berlin are there for you! In the dental practice CASA DENTALIS Kids we take enough time for all our patients and respond to your wishes and needs. Interested in laughing gas sedation? We will be happy to explain the individual steps to you in detail, even in person.