CASA DENTALIS Lichterfelde
Dentist Berlin Lichterfelde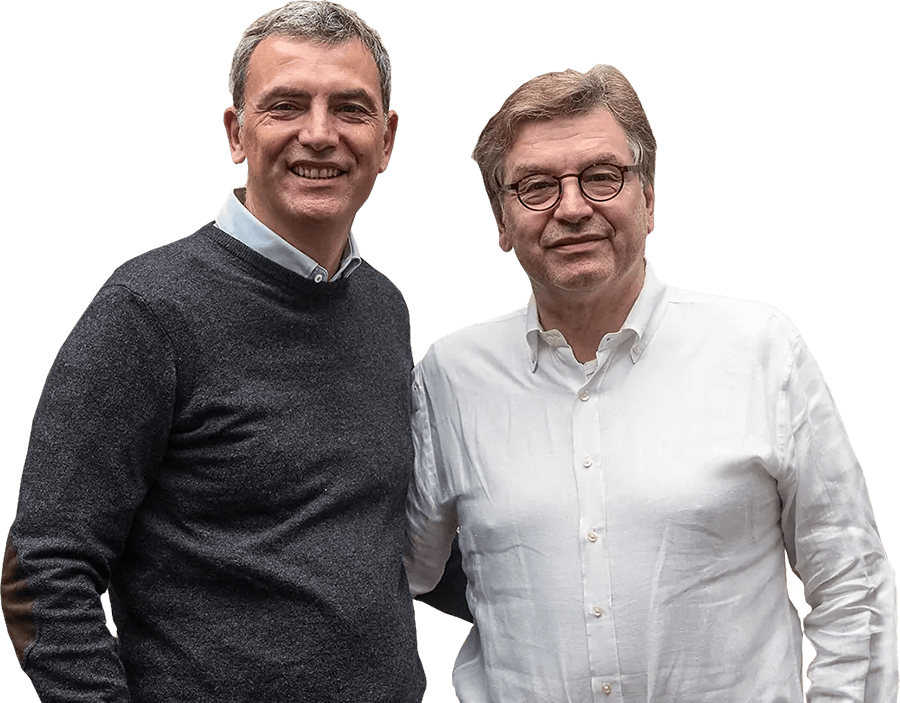 Best dental health thanks to your dentist in Berlin Lichterfelde - 7 days a week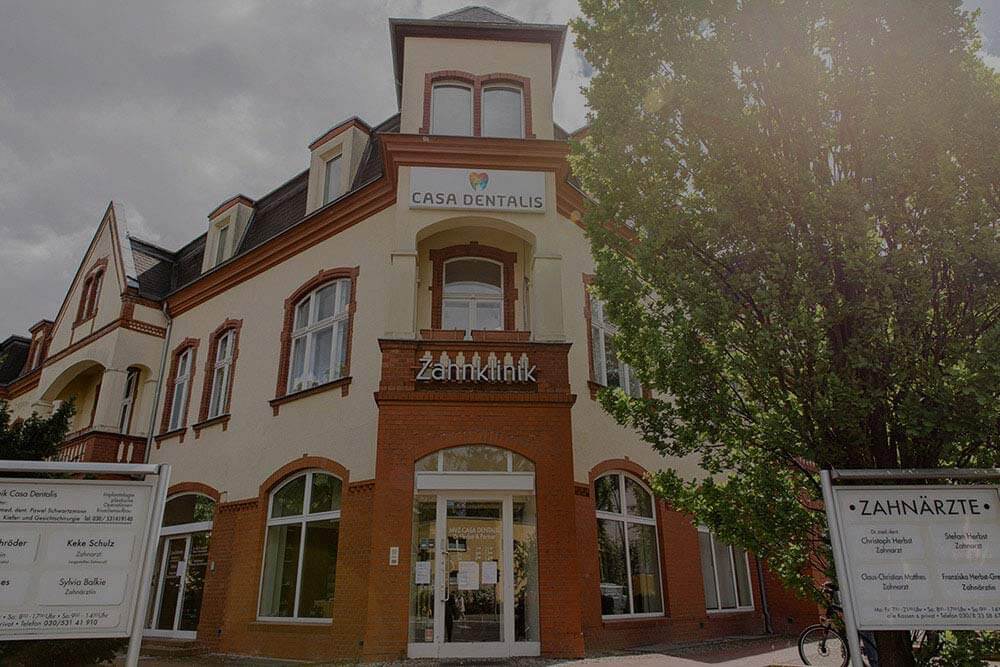 CASA DENTALIS Lichterfelde enriches Berlin with a dental practice that always takes comprehensive care of the dental health of all its patients – at any time, for any problem.
CASA DENTALIS Lichterfelde is your dentist in Berlin-Lichterfelde at Drakestraße 23a. Our team has been there for you 365 days a year for over 30 years – even on weekends, holidays and after hours.
The most important thing for us is that our patients can come to us with any dental problem at any time. Thanks to our comprehensive total package of services, we are able to provide the best treatment for every patient. We do everything we can to restore or maintain your dental health.

Our service in Lichterfelde, at a glance
This is what our patients think of us:
Very nice and competent! They take a lot of time and quickly build trust. The helpers are also super sensitive and sympathetic. Thank you to the team!
Mrs. Schröder has conjured me the most beautiful teeth on earth and from start to finish made sure that I was fine, as I am an anxiety patient. Thank you very much again and I can really recommend this practice to everyone with a clear conscience! 😊
Due to my sudden toothache, I needed an urgent appointment. I was offered one immediately and am very satisfied with the service. Can only recommend the doctor!
The advantages of your dentist in Lichterfelde
Our dental practice offers you the best treatment at all times. With us you are always in excellent hands.

The CASA DENTALIS Lichterfelde practice is located in the southwest of Berlin near the Botanical Garden and the Free University in the beautiful district of Lichterfelde.
Die gute Verkehrsanbindung unserer Zahnarztpraxis sorgt für eine einfache Erreichbarkeit. Von der S-Bahn-Station Berlin-Lichterfelde-West aus (Linie S1) können Sie uns innerhalb von neun Minuten fußläufig erreichen. Mit dem Bus (Linien 188, M11, N88), der direkt vor unserer Praxis an der Haltestelle Drakestraße/ Ringstraße hält, sind Sie noch zügiger am Ziel. Zudem fährt die Buslinie M11 die S-Bahn-Station Berlin-Lichterfelde-West an. Auch mit der S-Bahn (Linie S1) oder dem Bus (Linie 188) erreichen Sie unsere Zahnarztpraxis CASA DENTALIS in nur elf Minuten vom Bahnhof Berlin Rathaus Steglitz. From Berlin-Lichterfelde-Ost, the best way to reach us is by bus (line M11) in ten minutes.

We look forward to seeing you!