Job vacancies for Ukrainian professionals
Welcome to CASA DENTALIS. Below we have compiled job offers in the dental field as well as information specifically for Ukrainians and/or Ukrainian refugees.
Important information for refugees
In order for dentists from Ukraine to be able to continue practising their work in Germany, the following steps are required:
Register with the State Office for Occupational Safety, Consumer Protection and Health (LAVG) to take a language test. This is necessary in order to obtain a professional licence according to § 13 paragraph 1 or paragraph 1a of the Law on the Practice of Dentistry (ZHK Law): -> to LAVG / Registration for the language test.
After successfully passing the language test, you can apply for a professional permit at the LAVG if you have also found a dental practice (e.g. CASA DENTALIS) to work in.
For other medical staff (such as MFA or ZFA), there are no legal requirements – with the exception of X-rays – that stand in the way of practising the profession. The assessment is the sole responsibility of the practice owners.
More helpful information / websites for Ukrainians fleeing:
Contract type: Full-time / Part-time
Contract type: Full-time / Part-time
Contract type: Full-time / Part-time
May we introduce ourselves briefly?
Under the umbrella of CASA DENTALIS you will find work opportunities in various dental practices in the Berlin city area. Modern practice equipment awaits you in every CASA DENTALIS.
Everywhere we use the possibilities of digitalisation and offer our patients a wide range of treatments. We combine many dental specialities in our practices and therefore offer you just as many different working opportunities.
We regularly support your professional training and development and are very happy if you decide to become part of our family team.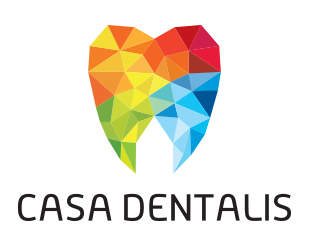 Das Zahnärztliche Familienunternehmen
aus & für Berlin